Business Insurance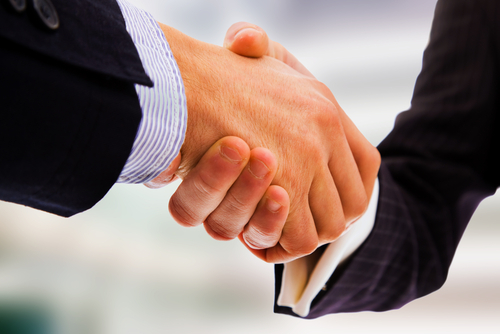 Any company, large or small, can face unexpected problems. Don't let a gap in your insurance be one of them. We know that your company is important to you, so we have created different options and plans to meet your insurance needs.
While the Girio Agency strives to meet all business insurance needs, here are some of the most popular:
Business Auto - We offer coverage to protect the vehicles used for your business.  Are you confident that your vehicle is insured under the correct policy type?  Have you checked to make sure the employees operating your business vehicles are covered?   What if you send an employee out on a business errand with their own personal vehicle?  If you have to second guess the answers to these questions, call us for professional experience and competitive quote.
Commercial General Liability - Includes coverage for property damage, bodily injury, slip-and-fall accidents, slander, libel, product liability and more.
Cyber Liability - Most notably, but not exclusively, these policies cover business' liability for a data breach in which the firms customers' personal information, such as Social Security or credit card numbers, is exposed or stolen by a hacker or other criminal who has gained access to the firm's electronic network.
Directors and Officers - Covers directors and officers for claims made against them while serving on a board of directors and/or as an officer.  In effect, the policies function as "management errors and omissions liability insurance".
Employment Practices Liability - Deals with wrongful termination, sexual harassment, discrimination, invasion of privacy, false imprisonment, breach of contract, emotional distress and wage and hour law violations.
Equipment Breakdown - Coverage for loss due to mechanical or electrical breakdown of nearly any type of equipment, including photocopiers and computers. Coverage applies to the cost to repair or replace the equipment and any other property damaged by the equipment breakdown.
Excess Liability/Umbrella Policy - A policy issued to provide limits in excess of an underlying liability policy. The underlying liability policy can be, and often is, an umbrella liability policy.
Professional Liability - Designed to protect traditional professionals (e.g., accountants, attorneys) and quasi-professionals (e.g., real estate brokers, consultants) against liability incurred as a result of errors and omissions in performing their professional services.
Property Owners Insurance - Provides protection for your office space, warehouse, workshop and business buildings in general.  Make sure you have a thoughtful and specialized plan in place to protect your property and its contents against perils and accidents.
Rental Property Insurance - Whether you own a rental property or a multi-unit complex, we offer comprehensive insurance plans with competitive pricing, no matter how big or small your need.  We feature protection against loss of rental income while your property is being repaired or rebuilt due to damage from a covered loss.
Surety Bonds - License and Permit Bonds, Public Official Bonds, Municipal Bonds, Probate and Other Court Bonds, Contract Bonds, Contract Payment and Performance Bonds, Professional Service Bond (Sales Tax, Wine Tax, Beer Tax Mixed Beverage Tax, etc), Miscellaneous Surety Bonds and Fidelity Bonds on Employees
Worker's Compensation - Reimburses an employer for damages that must be paid to an employee for injury occurring in the course of employment.  We offer stand alone workers compensation, or we package it with the rest of your business insurance.
Whether you're a large company or a one-man corporation, the Girio Agency can create you a custom insurance policy. We will find exactly what coverage you need and base a quote on the budget you can afford.
While you're taking care of your customers and employees, let the Girio Agency take care of your bottom line. We will work with you and our insurance providers to create the most comprehensive policy for your needs at the best price available.
Call us today to speak to an expert and begin creating your personalized policy.