Personal Insurance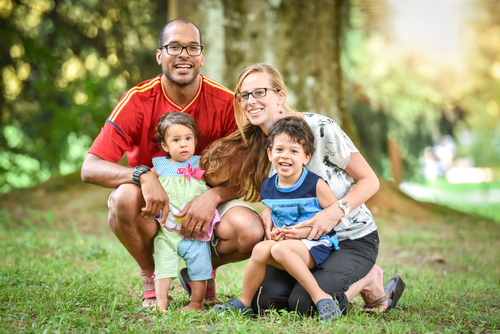 The Girio Agency has always been a family business, which means we understand the importance of family. Let us protect both you and them from an unexpected event. We provide full-coverage at an affordable rate. We will work with you to create a policy to protect you and things that are important to you.
Homes and cars come in different shapes and sizes, so why shouldn't your insurance? The Girio Agency can review your current policy to find insurance gaps, or create you a new, personal insurance quote based on your lifestyle and what you deem most important. There is no policy too large or too small – we value each of our clients and want to ensure you get the best coverage possible.
Personal insurance services we offer include, but are not limited to:
Auto Insurance - Think about how much time we spend in our cars!  Running errands, driving to work or taking your kids to school and extracurricular events. Don't assume you are properly protected because there is too much at stake! Speak with the Girio Agency to make sure you are properly insured in the event of an auto accident.
Boat & Watercraft Insurance - All of your boats and watercrafts are welcome at the Girio Agency.  Whether you are fishing, sailing or water skiing with family and friends, you can navigate the open waters with peace of mind knowing you have solid protection.
Collector Car Insurance - Are antique or collectors cars your thing?  We understand that you take pride in your prized possessions and we take pride in making sure they are covered properly.  You've invested a lot of time and money into your passion for collecting vehicles, so don't trust that investment to just anyone.
Condominium Insurance - When you are living in a condominium there are some distinct differences from traditional homeownership.  As a result, you need a specialized policy to make sure you do not overpay for insufficient or excessive coverage.  Every condominium association is different, so trust the Girio Agency to make sure your interests are not overlooked.
Flood Insurance - Devastating storms and heavy rain that occur in the area can spill over into moderate to low risk areas, which means you may be at risk even if you don't live near a body of water.  Many people believe that their homeowners policy will protect them, but only a flood policy can provide coverage in the event of flooding and surface water.
High Net Worth Individuals

High-Net Homeowners - If you have a luxury or custom home, make sure you have a custom policy that properly protects you.  We represent leading insurance companies that cater to this market and offer the type of insurance policy you need, with higher limits and broader coverage than standard policies.
High-Limit Umbrella - At the Girio Agency, we insure high net worth clients whose assets require an additional layer of protection in the event of a loss or accident.  Don't let an accident or injury diminish your portfolio of assets that you have worked hard to accrue.  Ask our office about an affordable umbrella policy to provide that extra layer of protection.
Jewelry & Art Insurance - It took birthdays, anniversaries, holiday celebrations and perhaps one, two or three births to obtain your precious jewels. The art and antiques that grace your home are a reflection of your taste and the work you put into accumulating it. Let us help you protect these finer things in your life.

Homeowners Insurance - It's more than just a building.  It's the place you and your spouse bought with the money you saved for a down payment and started your lives together.  It's the place you started your family, flourished together and created memories.  It's the place your grandchildren look forward to visiting on weekends and holidays.  The old saying, "it will never happen to us" happens to people like you every day. You can count on the Girio Agency to get it right and offer you protection that you and your family deserve.
Manufactured Home Insurance - We insure homes of all types and sizes. When your manufactured house is moved to the location where it will become the home for your family, we offer coverage that will suit your needs.
Mobile Home Insurance - We recognize the unique qualities of your mobile home and we work to develop individualized plans of coverage for your home, adjacent structures and personal belongings.
Motorcycle & Scooter Insurance - We realize that a one size doesn't fit all when it comes to your riding needs.  We will tailor a policy for sport bikes, cruisers, standards, touring bikes, custom rides and scooters.  Protect yourself and your ride with the Girio Agency and our trusted companies.
Off-Road / ATV / Snowmobile Insurance - Do you enjoy trail riding on your motocross bike or snowmobile?  Need to get out to that perfect hunting or fishing spot with your ATV?  We offer a broad range of coverage for all of your off-road needs with highly competitive rates.  Trust your outdoor insurance needs with an agency that appreciates your love of camping hiking, fishing, hunting and trail riding, because we love it too!
Special Events Insurance - Are you hosting a 5K Walk/Run for a great cause, putting together a youth sports camp, or hosting a carnival or festival with your church? The Girio Agency and our companies will take insurance seriously so you can focus on putting on the best event possible and taking fun seriously.
Renters Insurance - If you don't own a home, it doesn't mean you don't need insurance protection, even if your landlord has their own insurance.  You are responsible for your apartment and an accident or injury could bring you into a liability lawsuit.  We will also protect your personal belongings that are in the apartment.  Combine your renters insurance with your automobile insurance through our office and you will be amazed by how much you can save.
Renters Insurance for College Students - When the kids start to spread their wings and go off to college, make sure their belongings and interests are properly protected.  College students should explore an insurance policy to protect the interests in case of an accident.  A lot can happen on a college campus.
RV Insurance - If you like to drive your RV up to the big game for tailgating or plan on using your RV to travel throughout the state and country, make sure you call the Girio Agency. To insure your travels are worry-free, we offer an RV insurance plan designed to protect you, your companion travelers and your RV against unforeseen damages in the event of an accident.
Excess Liability/Umbrella Policy - You may have the best limits a company can offer on your homeowners, auto, and recreational vehicle policies, but unfortunately, if you are involved in the wrong type of accident, these coverages still may not be sufficient.  Be sure to inquire about our umbrella policies, which provide a minimum of one million dollars of additional coverage over your personal policies, including your home, seasonal homes, secondary homes, automobiles and recreational vehicles.
Wedding Insurance - When you're walking your daughter down the aisle or watching your son stand anxiously at the altar, the last thing that will be on your mind is insurance coverage.  We don't want you to worry about loss of photos, videos, attire, presents or rings.  We don't want you to stress about the safety of your guests at the reception and getting home after.  Ask us about covering your wedding so that one of the best days of your life doesn't turn into the worst.
These are just a few of the many insurance policies the Girio Agency provides for peace of mind in any situation. Do you already have insurance? Let an agent look at your policy to make sure you're getting the best coverage at a fair price. If not? Let us create a new policy for you.
Contact the Girio Agency today for more information or to begin creating your personalized insurance policy.